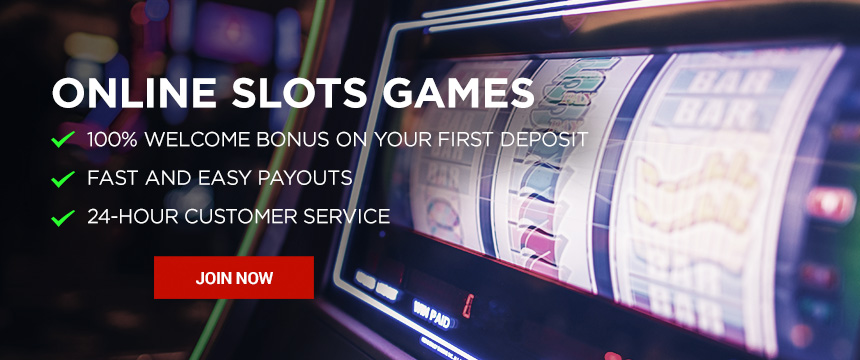 Bodog's Ultimate Guide to Casino Games
Thanks to the advent of online gaming, every game found in a brick-and-mortar casino can be played online for real money payouts. When these virtual casinos started popping up in the '90s, game selection was often limited to under 20 games. You could find the basics, like blackjack, craps and slots, but you'd have to trek to your neighbourhood casino to get some variety. Over time, game developers began branching out and experimenting with different ways to capture the experience of land-based casino games in digital form. Now, you can play hundreds of casino games with the touch of a finger, and sometimes you can even play casino games with a Live Dealer via a video feed.
The massive variety of games offered in online casinos come with just one catch: you need to sift through lots of games to find what you're looking for, and that can be overwhelming. Fortunately, we have online casino guides that teach the basics of online casino gambling, so you can get an idea of what appeals to you without resorting to trial and error on the games page.
In addition to teaching the basics, these guides provide the tools needed to win more money—no matter what game you're playing. Strategy could be limited to game selection, or could come from industry experts explaining the optimal moves for any given scenario. Either way, simply having an understanding of the game's mechanics will enhance your casino experience for the better. On this page, you'll learn a bit about each type of game we offer, and get some tips and basic strategy. To dig deeper, check out casino strategy guides dedicated to each type of game.
Anyone who likes to use proven strategy to beat casino dealers will enjoy blackjack. This card game pits you against the Dealer in a bid for the hand with the higher score. But whatever you do, don't exceed 21 points, or you bust—the same goes for the Dealer.
Blackjack lends itself well to strategy because there are several decisions you need to make while configuring your hand. Adding more cards, doubling your bet, splitting your hand, forfeiting the round, and buying insurance are options to be considered when completing your turn. The Dealer's options are much more limited; they can hit and stand, and are always trying to get a score of 17 or above.
In blackjack, there are good moves, bad moves, and an optimal move for each hand. Making the optimal move every round leads to more wins and lower house edge. Aiming for a score of 17 or higher is a good starting point, but there are many scenarios when you should stand with a lower score, and a few scenarios when you should hit on a 17 (i.e. soft hands). Learn how to distinguish between these scenarios by absorbing the information provided in our online blackjack guide.
Beyond blackjack, we have several table games that might pique your interest. Roulette is popular with thrill-seekers, while craps is sought out by people looking for fun. Baccarat may have been reserved for VIP back in the day, but we demystify it and make it accessible for everyone. We'll get you acquainted with all the table games in our casino, and once you decide the best one for you, check out the online table games guide dedicated to your chosen game. There are always ways to increase your earnings at the table.
Classic Table Games
These table games have been around in one form or another for centuries. They're popular in every casino.
Test your luck at the roulette wheel. We have two versions of Roulette to choose from; American and European Roulette. This game has you stake money on numbers or colours on a betting layout, and then try to land them with a spin of the roulette wheel. Payouts in Roulette ranges from even-money to 35:1.
Players looking for a simple casino game with low house edge gravitate to baccarat. In this game, you're a spectator and your sole decision revolves around choosing one of two bets: Banker or Player. You can also bet that they tie for a 9:1 payout. Without any interference from you, both sides battle for a higher score, with the max being 9 points. Learn the odds of each side winning and compare that to the payout in order to make an informed choice.
Craps is a game of rounds that's dictated by the outcome of two dice. The further you progress through a round, the more betting opportunities you get. Establish a point number, and you'll have access to one of the casino's only bets with zero house edge: the odds.
In the world of table game poker, some games pit you against the house, whereas other games have no opponent. We discuss both versions below.
You vs. Dealer
Caribbean Hold'Em, Caribbean Stud Poker, Tri Card Poker, and Pai Gow Poker all pit you against the Dealer in a battle for the stronger poker hand. In order to qualify for the round, the Dealer must meet a minimum hand requirement. Otherwise, you simply win your Ante bet, and the Raise is a push. One exception to the Dealer qualification rule is with Pai Gow Poker, which doesn't have a minimum hand requirement imposed on the Dealer. Instead, you're competing with the Dealer for the best five-card hand and second-best two-card hand.
Let 'Em Ride
Instead of going against the house, Let 'Em Ride accommodates solo play. You're dealt three cards, and given the choice between raising and continuing; there are two more cards that are flipped over as you progress through the round, making your way to your final five-card hand. Payouts are based on the strength of your final hand. Let 'Em Ride strategy involves maximizing your raises when you suspect you'll have the best hand comprising of a pair of 10s or better.
Non-Traditional
This virtual version of the Chinese dice game Fish-Prawn-Crab may be new to our casino, but it's been played in other parts of the world for ages. To play, there are six standard icons to bet on and one icon that pays for landing three matches—regardless of the icon. As you roll three dice, you'll hope to land the icons you bet on.
Vegas Three Card Rummy
In a twist to standard card games, Vegas Three Card Rummy puts you against the Dealer in a race for the fewer points. After seeing your initial three-card hand, you'll get one opportunity raise or fold. Raise if you think your score is low enough to beat the Dealer.
No casino game is more popular than slots. Since released in taverns over 100 years ago, slots have been providing patrons with a healthy dose of adrenaline thanks to the massive jackpots included in most games. Over the years, they've evolved to include more bells and whistles than the originals, but despite that, they've managed to maintain their simple and intuitive user experience.
Playing online slots is just as straightforward as playing slot machines in a land-based casino. Instead of a lever, there's a "Spin" button that rotates the reels visually. When the reels come to a stop, a random assortment of game icons appear on all the paylines. While the majority of your wins come from lining up matching icons on lines, that's not the only way to win.
Most slots come with bonus features, which help create a more interesting slot experience while also providing additional ways to beef up your bankroll. In our online slots guide, you'll learn about the benefits of picking slot games that come with free spins, bonus rounds, scatters, wilds and progressive jackpots. These features are designed to throw extra money your way, so take full advantage when choosing what to play.
Before video poker was invented, casino players had to choose between hitting up the table games for strategy, or playing slots for solo play. This was difficult because a lot of people liked to incorporate casino strategy into their approach, but didn't like the pressure of playing at a busy table with a Dealer running the show. Enter video poker.
Playing video poker is like playing a slots version of table poker. A five-card hand appears on-screen in front of you, and you choose which cards to hold onto for your final hand. The unchosen cards are discarded and replaced with new ones to complete your best five-card hand. Should your final hand meet the minimum threshold for a payout, you get paid according to the strength of your hand. Hand rankings are based on poker hand strength, with the best hand possible being a Royal Flush.
With so many different ways to pursue a strong hand, video poker can seem tough to master. But the game is very mathematical when you break it down. There are well-established ways to prioritize different cards in order to optimize your odds of success, so don't miss out on all the casino tips and tricks provided in our video poker guide.
Some casino games are so unique, they get categorized as "Specialty Games." If you haven't made a trip to the Specialty Games section of our casino yet, you're missing out on bingo, Keno, scratch cards and Sudoku. These games provide instant-gratification to casino players looking for something quick and satisfying. Below, we provide a teaser for our most popular specialty games, so for a deeper explanation of each game, consult our online specialty games guide.
Bingo
Bingo, a numbers lottery game, comprises a range of numbers. Out of that range, a random assortment of numbers is put on a bingo card for you to purchase. A selection of numbered balls is drawn at random, and any that match the numbers on your card are crossed off. If your card ends up with a winning pattern, you get paid. Some bingo games include progressive jackpots for hitting bingo in the first 30 balls.
There's no other casino game as quick and easy as a scratch card. These cards come preloaded with six to nine symbols that are concealed upon purchase. As you "scratch" away the surface, the symbols appear; matching symbols lead to wins.
A round of Keno begins with numbers 1 to 80 appearing on-screen. You can pick up to 15 numbers from that range for your Keno card. At random, 20 numbers will be called; if any of them are yours, they can lead to wins.
Specialty games are just one of our many popular categories of online casino games and are worth checking out. Whether you ultimately end up gravitating to table games, slots, or video poker, one thing's for certain: you can improve your odds of success with a little research. That's where our casino guides come in. These guides provide unbiased advice on how to get the most payback possible no matter which game you're playing. Take control of your casino experience today.