What is the "Rummy" side bet?
A Rummy side bet occurs when your initial two card hand and the dealer's up-card combine to make a three-card 'Rummy run'. The three possible types of Rummy hands are described below:
Three cards that are consecutively ranked, for example,

7D 8C 9H

Three cards of the same suit, for example,

6C JC 9C

Three cards of equal rank, for example,

3C 3D 3H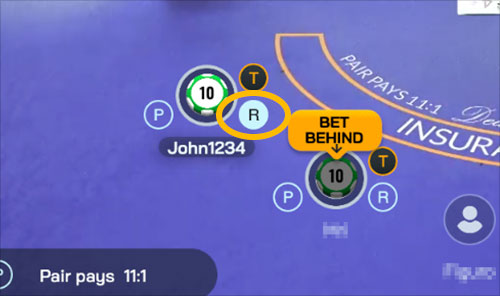 Click the 'R' button near the bottom of the main betting area to place Rummy bets.
Successful Rummy bets will pay out at 9:1.
RELATED TOPICS:
Did you find what you were looking for?