What is back betting?
Much like in brick and mortar casino, sometimes you see a player on a roll and want to back their hands with a bet of your own. Back Betting a player means you'll win and lose alongside their every decision.
However, when that player chooses to split or double on a hand you've backed, you'll have to go along with their decision and match their bets - so always back your players wisely.
How do I Back Bet?
To see which players you can Back Bet on, simply click the box labeled 'Enable Back Betting' and the players that are available for you to back will be outlined in yellow.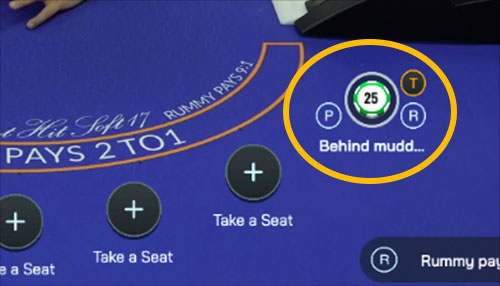 Always observe the player for a few moments before backing them. You're going to have to accept their decisions, so make sure you like their style of play – as your back bet will not be refunded under any circumstances.
RELATED TOPICS:
Did you find what you were looking for?