What if I have a question or need assistance during a game?
If you have a question during a game, use the in-game chat feature to speak to your Live Dealer or the Pitboss directly. They will be happy to answer any questions you have related to the game or your experience.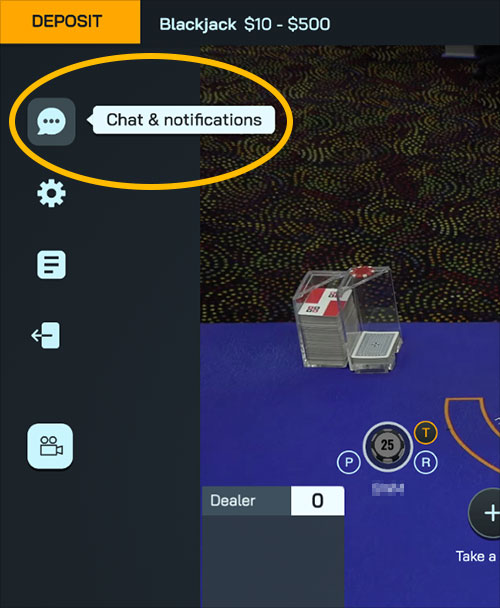 Type your question or concern in the field provided.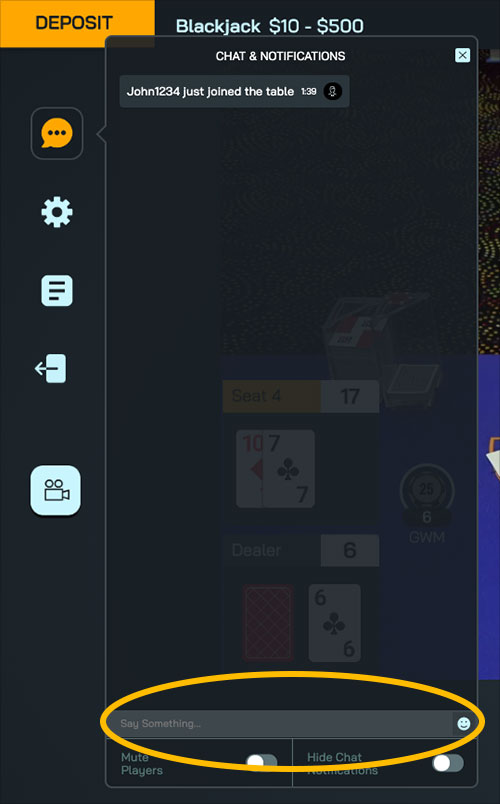 However, if your question is about your account rather than the game, you can send us an email or chat with us live. Our dedicated team is available to help 24/7.
RELATED TOPICS:
Did you find what you were looking for?