Can I chat with the Live Dealer at the table?
Absolutely. When you join a table the Live Dealer will welcome you by name, and will continue to acknowledge you throughout the game.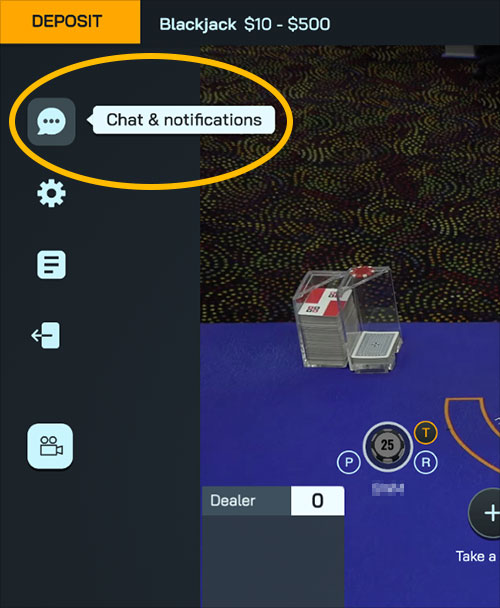 Chat to the Live Dealer using the text box, and they will respond to you verbally.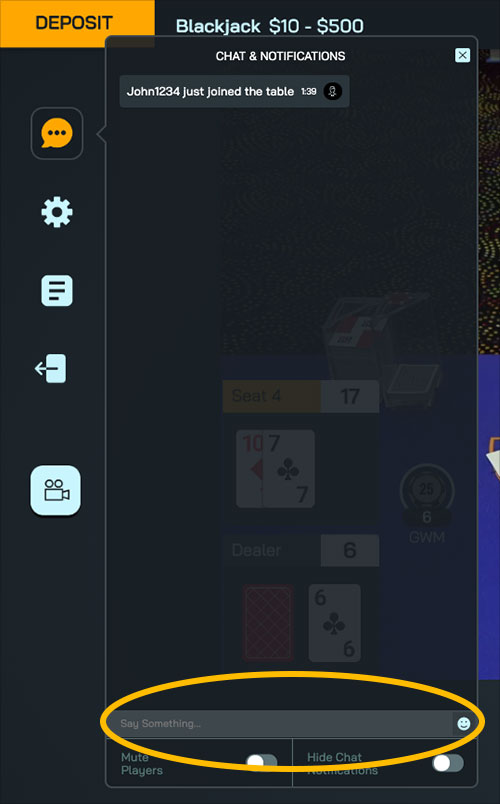 RELATED TOPICS:
Did you find what you were looking for?