Help Home
Sports
Casino
Live Dealer
Poker
Horses
Bitcoin
Financial
Bonuses
Account and Security
Video Library
Refer A Friend
Can I chat with other players at the table?
Absolutely. Feel free to engage with anyone at the table by using the text box provided.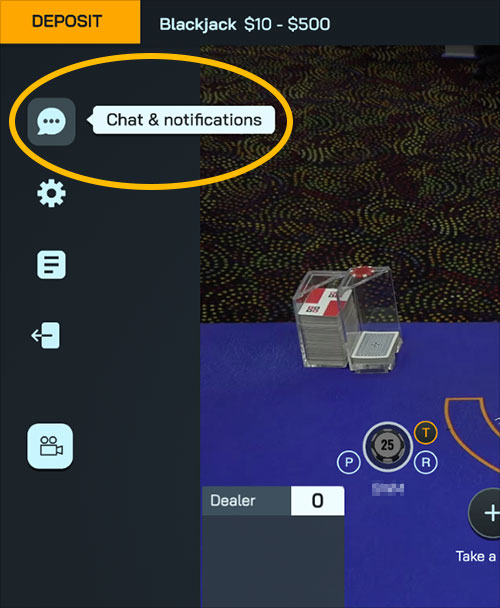 To ensure the enjoyment of everyone at the table, including our Live Dealers, remember to keep the conversation friendly and respectful. We don't want to have to revoke anyone's privileges.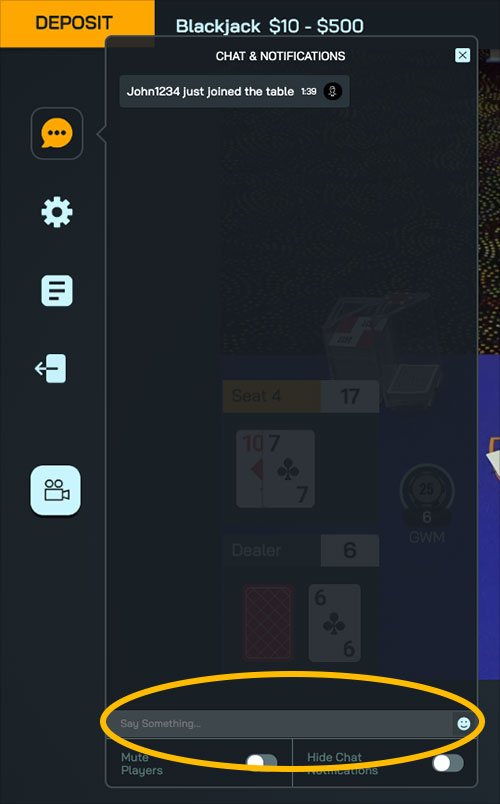 RELATED TOPICS:
Did you find what you were looking for?