Can I tip the Live Dealer?
Absolutely. Our Live Dealers are very appreciative of every tip they receive. They will always thank you personally for every tip. So feel free to tip your Live Dealer and see how they respond.
How to tip the Live Dealer:
During play, simply click the chip denomination you wish to offer as a tip, and click the tip box on the table.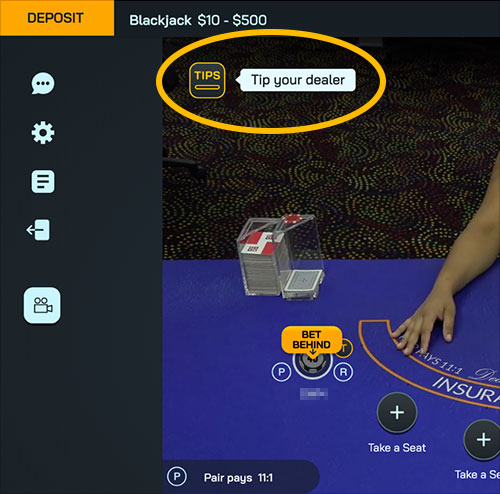 Alternatively, you can also use the Tip Bet option to tip the dealer. To find out more, click What is a Tip Bet?
When the game has finished, the Live Dealer will thank you by name for the tip!
RELATED TOPICS:
Did you find what you were looking for?