What games can I play with my bonus?
To determine what games can be played with a bonus, click the silhouette icon at the top of the page.

From your dashboard, click 'Rewards'.

Next to any bonus, you can refer to the channel icons, such as the horse icon or the poker chip icon, to indicate where on Bodog the bonus can be played to meet the playthrough requirement.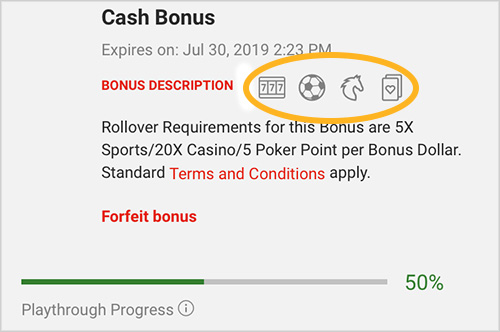 Clicking 'Bonus Description', or the drop down arrow will expand your selection and provide full bonus details.
RELATED TOPICS:
Did you find what you were looking for?