Can I forfeit a bonus?
Yes, you can forfeit a bonus at any time; however, should you forfeit an active bonus, any winnings generated from using that bonus will be permanently removed from your account along with the associated bonus funds.
How to forfeit a bonus:
1. In order to forfeit a bonus, click the silhouette icon at the top of the page.

2. From your dashboard, click 'Rewards'.

3. Under Active Bonuses, you must click 'Bonus Description' or the drop-down arrow to the right of the bonus you'd like to forfeit and click 'Forfeit bonus'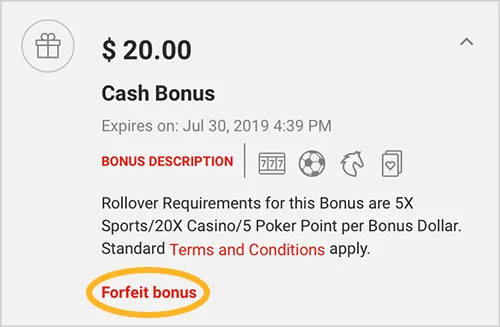 4. Next, click 'Forfeit' and that's it, you'll be provided a confirmation once completed.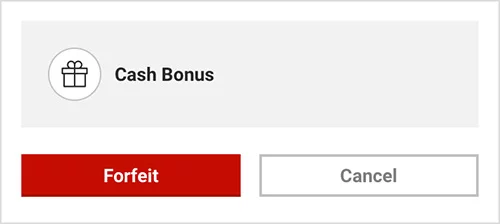 RELATED TOPICS:
Did you find what you were looking for?