What is a Progressive Jackpot?
Progressive Jackpots are associated with specific Casino games with a small percentage of every bet placed going directly into the jackpot. The jackpot will continue to grow until it has been triggered.
Any denomination can trigger the Progressive Jackpot unless otherwise stated.
Once a jackpot is won, Bodog will then contribute a seed amount and the pot will start to grow again towards the next payout.
Games with a progressive jackpot will be indicated with a banner and a total for what the jackpot is currently at: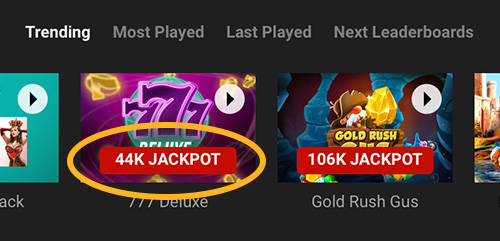 RELATED TOPICS:
Did you find what you were looking for?