Cash Out Feature

CASH OUT IS NOW AVAILABLE
With Cash Out, you can now guarantee a portion of your sports bets before the result is settled. The amount you get is calculated based on the odds your bet has of becoming a winning one.
How does it work?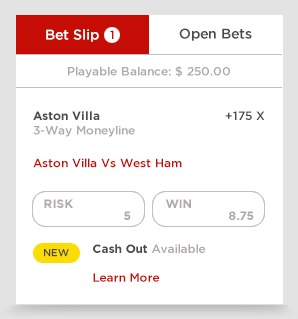 1
When you select a market that has Cash Out available you'll see a notice letting you know that that the bet has the feature.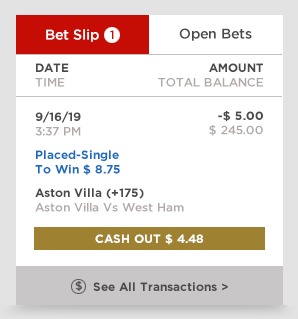 2
After confirming your bet, in the "Open Bets" tab you'll see the Cash Out button showing you the amount available for you cash out.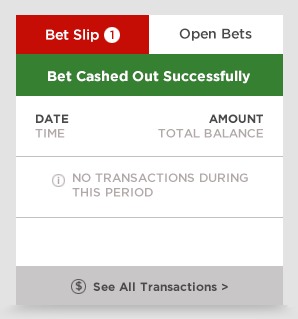 3
Once you click the "Cash Out" button you'll get a confirmation message. Your bet will disappear and the money previously mentioned will go to your account in just a few seconds.
For which markets?
At the moment, the Cash Out feature is available for a limited number of sports and leagues, including NFL and NCAAF Moneylines, Spreads and Totals, 1x2 Soccer as well as Hockey, Baseball and Basketball Moneylines, with other bet types becoming available in the coming weeks.
For more information on the feature, check out the Cash Out Help Center article