How do I make a Quick Pick bet In Prop Builder?
By choosing Quick Picks you can make your selections based on pre-built props for game, team and individual player markets.
Where can I locate these props?
1. Click the Sports tab at the top of the page;

2. Click on the Player Props icon under All Sports in the navigation bar;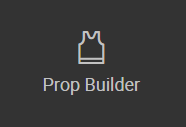 To place a Quick Pick bet follow these simple steps:
1. The Quick Picks mode loads by default once you visit the Prop Builder tool. Once it does, you can choose the prop and game you wish to bet on from the drop down menu;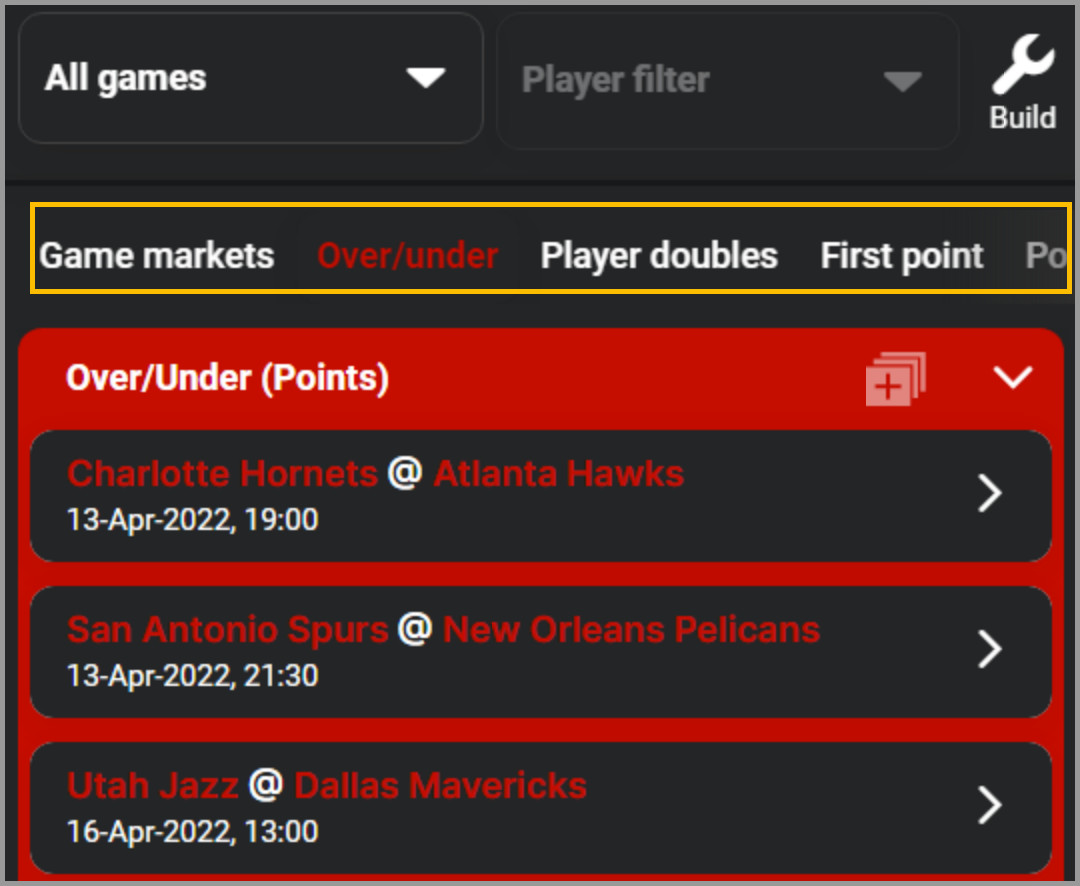 2. Make your pick from the available options and it will be added to your Bet Slip;

3. Enter your risk amount in the Bet Slip, confirm your details and click Submit Bet;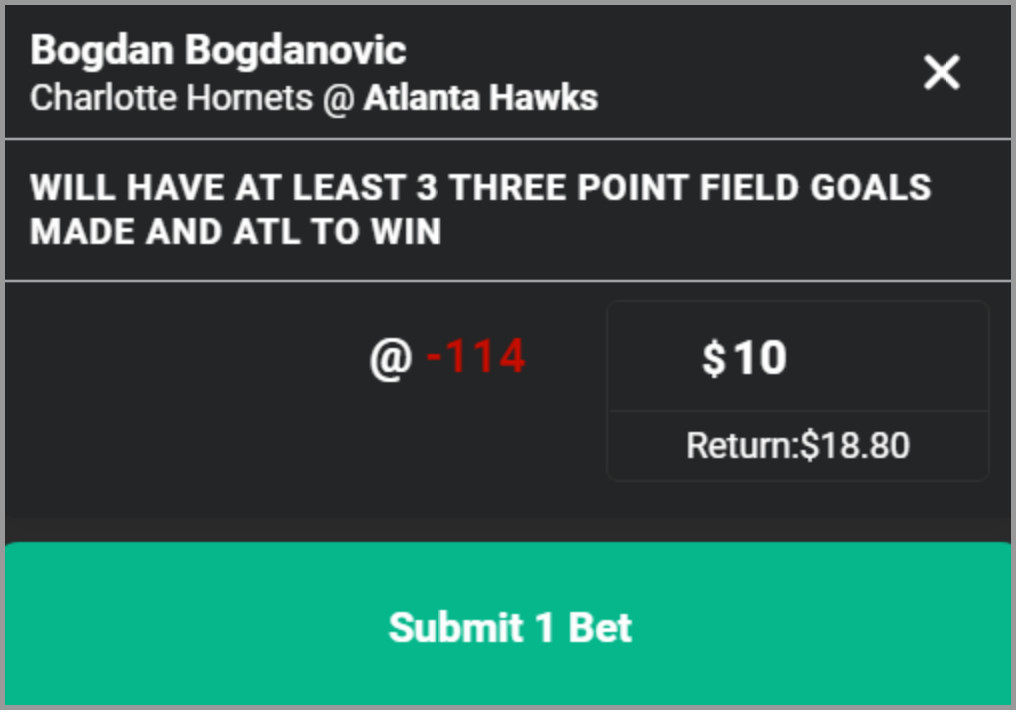 4. You will then be presented a confirmation screen to lock in your wager, click Confirm;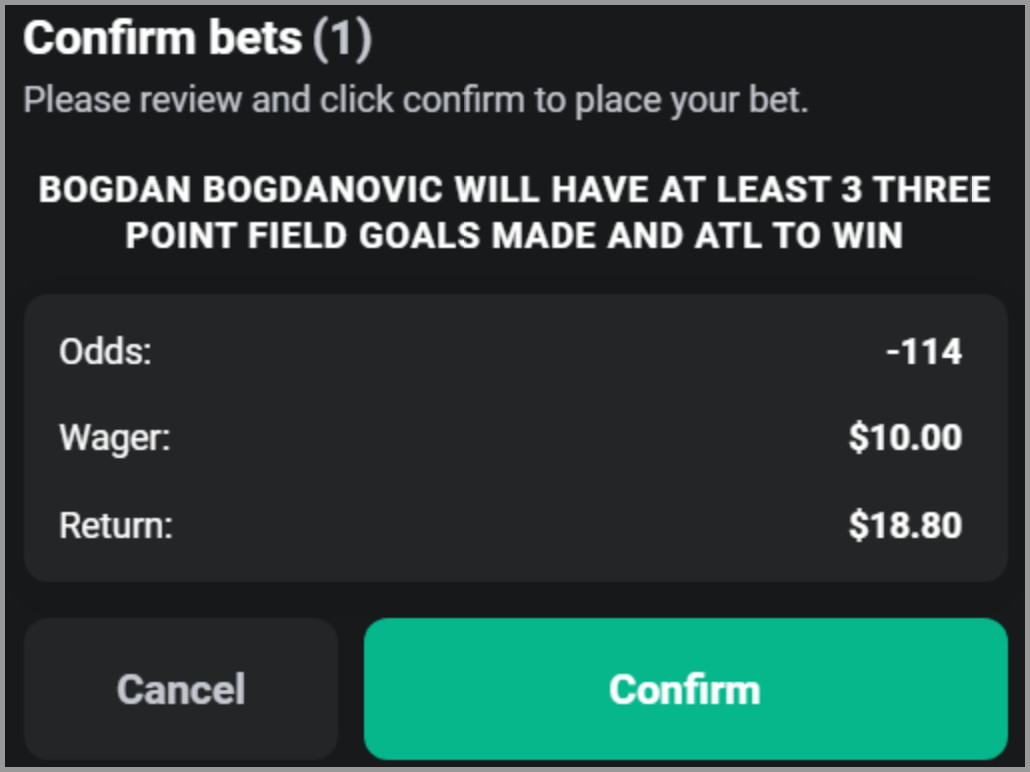 5. Progress for each wager can be tracked by clicking on a) the Burger Menu (three horizontal line) at the top right of the Bet Slip and then b) clicking 'My Bets'
a)

b)

IMPORTANT REMINDERS
Prop builder odds are sourced from a 3rd party; therefore, they might be different at times from odds on the main game tab.
Wagers placed through the Prop Builder tool

CANNOT

be combined with wagers placed in the Sportsbook;
You cannot place a single wager on any Game Market wagers - these must be combined in a parlay with a player performance prop;
Settlement for wagers placed through the Prop Builder are subject to the rules outlined in the tool itself - not the standard Sportsbook Betting Rules;

Prop Builder rules are found by clicking the 'i' icon within the Build Your Bet tool and then

'More Help, FAQ, Rules'

at the bottom of the pop-up window.
Did you find what you were looking for?