What are Horses Futures?
Future bets in Horses are single wagers on the outcome of an upcoming race – usually on major stakes races, ex. The Kentucky Derby or Dubai World Cup.
These wagers can be found in our Sportsbook by clicking the Sports tab at the top of any page.

Once in the Sportsbook, click 'All Sports' from the menu, on mobile this is at the bottom of the page, on desktop it's at the top.

From the expanded menu, select 'Horses Futures and Props' to take you to the available lines.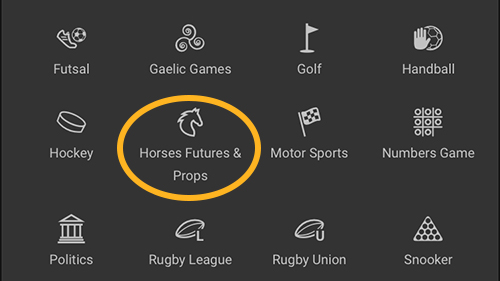 The price at the time of your Futures wager placement will be used to determine your win amount. In other words, Futures are considered fixed odd wagers.
NOTE: Unless otherwise specified, all futures wagers will have action, regardless if the horse selected does not participate.
RELATED TOPICS:
Did you find what you were looking for?