How does the Horse Bet Slip work?
1. Start by clicking here to access our Horses page. Or select Horses from the product menu at the top of the page.

2. Click the track you want to bet on from the menu, on mobile this is at the bottom, on desktop it is at the top.. Click 'All Tracks' for further track availability.

3. Click the 'Win/Place/Show' drop-down menu to create different wager types, these will vary depending on the track and number of horses running in each race.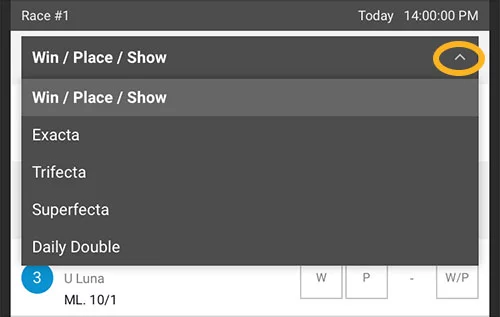 4. Click your selections on the entries table, then click 'Add To Bet Slip'.

5. The Bet Slip can be accessed at any time at the bottom of your screen. If betting on a desktop device, the Bet Slip appears to the right of the entries table.

6. Enter your stake amount, then click 'Place Bets'.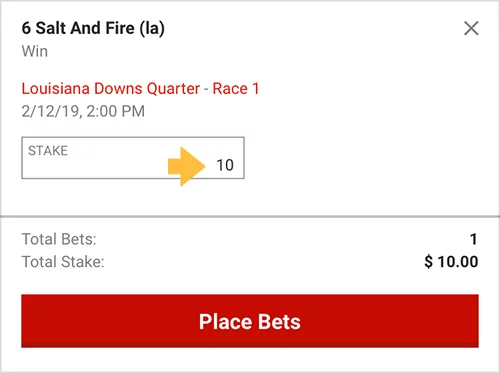 7. You'll then be shown a wager reference number which can also be found in your Transactions. Click 'Continue Betting' to make further selections.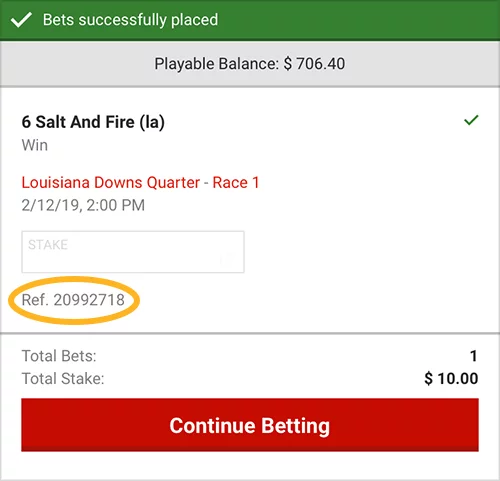 IMPORTANT: Bets cannot be modified or canceled once they've been received by our system. This policy is strictly enforced at Bodog and no exceptions will be made, so please review the Bet Slip before placing your bet.
RELATED TOPICS:
Did you find what you were looking for?