How do I find different wager types?
To find the different wager types, look for the drop-down menu at the top of the entries table (Win/Place/Show default). Choose your wager type to change the entries table accordingly.
Wager types may vary depending on the race and the number of horses running.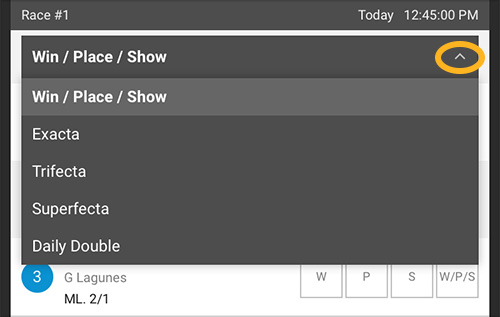 RELATED TOPICS:
Did you find what you were looking for?