What will appear on my credit card statement?
After clicking 'DEPOSIT', the billing descriptor is displayed on the confirmation screen under Deposit Details, for example: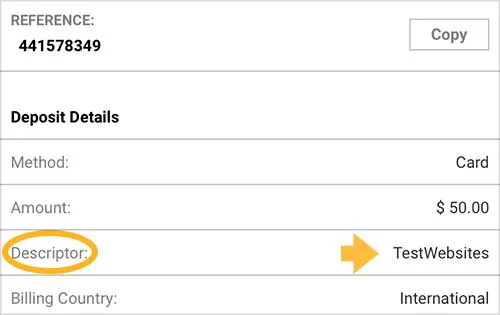 It is important to take note of this information that will appear on your credit card statement so that you may reference these details against your credit card or bank statement.
Did you find what you were looking for?