Help Home
Sports
Casino
Live Dealer
Poker
Horses
Bitcoin
Financial
Bonuses
Account and Security
Video Library
Refer A Friend
What will appear on my credit card statement?
After clicking 'DEPOSIT', the billing descriptor is displayed on the confirmation screen under Deposit Details, for example: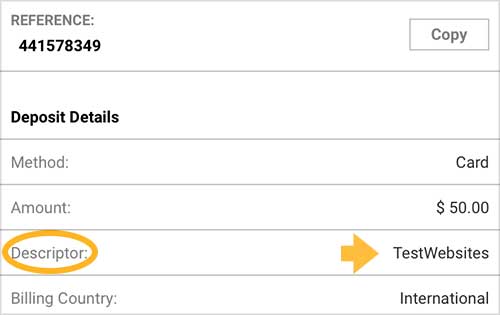 It is important to take note of this information so that you may reference these details against your credit card or bank statement.
RELATED TOPICS:
Did you find what you were looking for?