How to make a deposit by Direct Bank Transfer
Deposit via Direct Bank Transfer (DBT) and get the funds posted instantly to your Bodog account. For first-time deposits by DBT, you may be required to withdraw using this method FIRST. You'll also need to register your banking information for future DBT transactions to and from your Bodog account.
Watch our video tutorial to correctly make a DBT deposit or simply follow the step-by-step instructions below.
To register and make a deposit by DBT, follow the steps below:
1. Click the silhouette icon at the top of any page.

2. On your Dashboard, click 'Deposit' to be take to your menu of payment options.

3. If available, click 'Direct Bank Transfer'.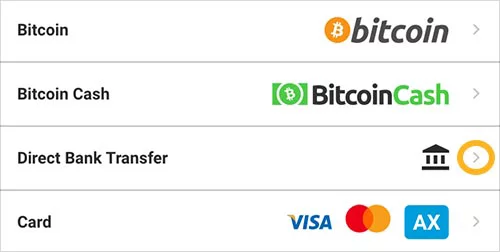 4. If this is your first deposit by DBT, you're required to register your bank account details which can be found on a cheque or bank statement. If unsure of how to obtain these details, click 'Where do I find this information?', fill in the fields provided, and click 'Register Information' when done.
The details will be securely saved for future transactions. As per our Terms of Service</a >, you are not permitted to register another person's details to your account.

5. Enter the amount you wish to deposit or choose a denomination from the Quick Select table. And be sure to take advantage of our listed bonuses to play with even more money.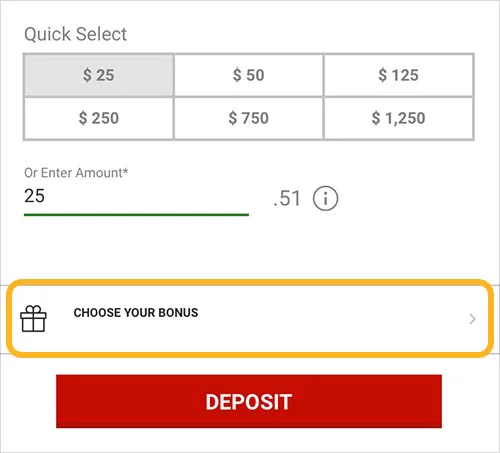 6. Click, 'Deposit' and the funds will be added instantly to your account. Every deposit has a unique reference number.

IMPORTANT:
All information you register to your account must be your own
With every transaction, a few cents will be billed to your bank account, which will also be posted to your Bodog account
The minimum deposit amount is $20
The maximum deposit amount for your initial deposit is $500 (max. limits may vary from account to account)
You can make a maximum of 3 DBT deposits in one day
Did you find what you were looking for?