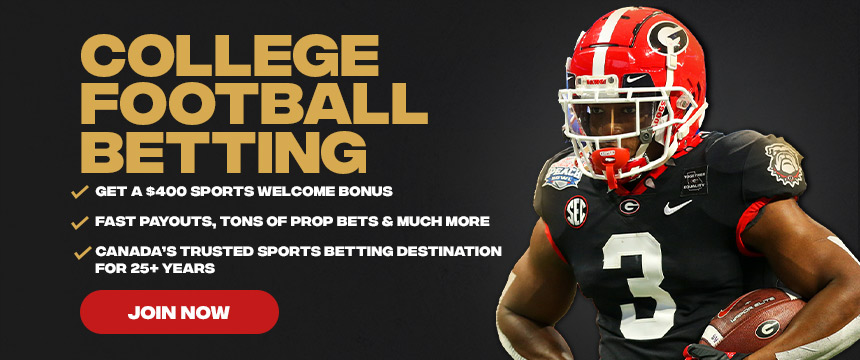 DOWNLOAD THE BODOG BOWL SEASON CHEAT SHEET NOW
NCAA Championship Odds
If you're an SEC elitist who believes all other conferences simply cannot compare, you very much enjoyed Alabama and Georgia torturing their semi-final playoff opponents in Cincinnati and Michigan respectively. If you were hoping for close and exciting matchups with late-game drama and heroics, you were probably sorely disappointed. With a stark skill level difference between the SEC teams and their seemingly inadequate counterparts, at least on that day, both tilts were decided almost as soon as they began. These were two separate games, but the story was largely the same, with Cincinnati and Michigan unable to move the chains against suffocating defenses and combining for a measly 17 points between the two of them as a result.
With Alabama and Georgia both comfortably covering their spread as favourites in the last round, they've set up a rematch of the SEC championship contest, but the stakes are much higher this time around as the teams are vying for the coveted national championship trophy. The CFP championship is set for Monday, January 10 at 8 PM ET and promises to be a quality showcase of power and skill. The Bulldogs and their fans are hoping that the SEC championship loss, in which their team was favoured by 6.5 points, was just a fluke. Alabama was the superior squad on that day, separating themselves at the beginning of the second half en route to an impressive 41-24 victory, while dominating the stat sheet in all of the major categories.
GET YOUR $400 SPORTS WELCOME BONUS
Georgia Bulldogs: -140 NCAA Odds
With Georgia quarterback Stetson Bennett averaging under 200 passing yards per game going into the playoff, many believed this was a weakness Michigan could exploit, especially considering the presence of defensive end and Heisman Trophy finalist Aidan Hutchinson on the other side of the ball. Instead of running away from their perceived shortcoming, head coach Kirby Smart chose to start the game by unleashing Bennett and letting him throw a lot early, mixing in a run here and there. Quelling his doubters, the Bulldog quarterback had one of his best showings of the season when it mattered most, airing it out for 310 yards and three touchdowns on just 31 attempts. The runs came later in the game when the result was merely a foregone conclusion.
Despite boasting one of the best programs in the sport over the last decade, this is only Georgia's second time in the playoff. Their first showing was a rather successful one in the 2017-18 season where they defeated Oklahoma in a two-overtime thriller in the semi-final and came up just short against Alabama in the championship game, also in overtime. There's more than one motivating factor when it comes to revenge for the Dawgs as a result.
Heading to Indianapolis as 3-point favourites, Georgia's NCAA odds on the moneyline for the championship are -140 as of press time. The 13-1 Bulldogs have had the most straightforward path to the playoff this season with an impressive nation-leading margin of victory of 29.4 points per game and a 9-5 ATS record. Not needing an SEC championship win to get into the playoff, did the Georgia squad pull back just a little in that contest? Time will tell, but if so, there's no pulling back now – this one's for all the marbles.
When it comes to matching up to their conference foe, the question is whether Kirby Smart and company will be able to stop Alabama quarterback Bryce Young. The Pasadena product put up an otherworldly performance in their first tilt of the season, passing for 421 yards and three touchdowns while also adding 40 yards on the ground and an additional rushing touchdown. This is normally Georgia's strength as they rank first the nation in yards per play allowed at just 4.10 and second at yards per game at 259.1, but Alabama is not your typical opponent. A special performance will be required to silence the top mastermind in the sport in Nick Saban.
Alabama Crimson Tide: +120 NCAA Odds
Alabama is notorious for its dominance on the national college football stage year in and year out, but this season was different. They were one healthy Auburn quarterback away from suffering their second loss of the season and dropping out of playoff contention. When they do make it to the big games, however, they perform, collecting three championships in five national title appearances since 2014-15, more than any other team in the playoff era. Saban's excellence is so consistent that the Crimson Tide have missed the playoff just once (2019-20) since its inception eight years ago.
In a 'down' year for them, Alabama still managed the third-best margin of victory in the nation at 22.2 points per game and an 8-6 ATS record. Combine that with the country's sixth-best marks for both offensive (494.6) and defensive (299.8) yards per game, throw in Young's Heisman Trophy win and the first overall ranking going into the playoff, and you have a season of which other teams could only dream.
Folks in Tuscaloosa aren't used to the underdog tag, but the oddsmakers do expect a close contest in this one. Their team puts up 41.4 points per game on average, while Georgia comes in at 38.8, but respect is given to both defenses prior to the championship game for which the total is set at just 52 points.
Much has been said about the quarterback play on both sides, and rightly so, but establishing the running game early could be important for both squads. Given the stinginess of both defenses, the battle in the trenches could very well determine the title outcome as long-distance passing bombs may be few and far between. Either way, buckle up for an exciting football game for the last time this season as the two most deserving teams go head to head for ultimate glory.
If you're a fan of college football, then we've no doubt you're a regular viewer of the NFL action. The Super Bowl betting is really hotting up with the big game just weeks away. Get involved with the Bodog team!
*Odds as of 5th January, 2022