UFC Betting
The world of combat sports changed forever on November 12, 1993, when the Ultimate Fighting Championship held their first event in front of 7,800 fight fans in Denver. Now they're the biggest promotion in mixed martial arts, regularly packing large arenas, and even stadiums, thanks to the millions of people around the world who are betting on the UFC. If you'd like a piece of the action, this UFC Betting 101 guide will show you how to bet on MMA fights, plus some tips and tricks to maximize your betting value.
How To Bet On UFC
Unlike other sports that feature a regular season and a playoff, the UFC runs events throughout the year, with the most important ones reserved for pay-per-view and the rest shown on television or UFC Fight Pass. Each card will have about a dozen fights, including preliminaries, with the main event at the top of the card; PPV main events usually have a title on the line, from one of the UFC's 12 weight divisions (eight male, four female). Here are your options for how to bet on the UFC: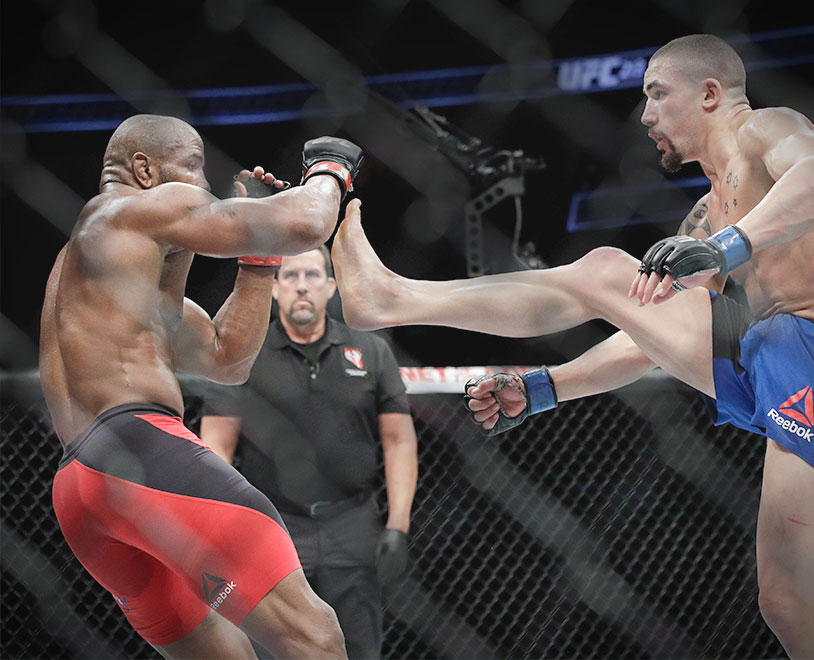 Moneyline Betting on the UFC
Like most head-to-head sports, including boxing and tennis, UFC betting is done using moneyline odds, which are expressed at Bodog Sportsbook using the American odds format. One of the fighters will be the favourite, and the other will be the underdog – unless they have exactly the same odds, in which case, the fight will be a pick 'em. UFC moneyline odds are fixed odds, no point spread attached; all you have to do is pick the winner. The odds you get at the time you place your bet are the odds used to calculate your payout.
What Are UFC Moneyline Odds?
To further illustrate this concept, here's the moneyline from one of the most famous fights in UFC history, when Conor McGregor first met Nate Diaz on March 5, 2016 at
UFC 196
:
McGregor went into this non-title Welterweight bout at the UFC Featherweight champion, and an incredibly popular –400 favorite, paying out $100 for every $400 wagered. With the American odds format, the favorite will always have the negative sign; the underdog usually has the positive sign, as it was in this case with Diaz at +300. In the end, Diaz won this fight via second-round submission, and paid out $300 for every $100 wagered. Smaller and larger bets are allowed, within the minimum and maximum limits at Bodog Sportsbook.
Parlay Betting on the UFC
Chances are you'll want to bet on more than one fight at a time. If you're looking for a big payday, you can combine all those bets into a single parlay at Bodog. UFC parlays can feature anywhere from two to 12 moneylines; if you get all your picks right, you get paid exponentially more than you would by placing those bets individually. However, if even one of those picks is wrong, the entire parlay loses. It's the classic risk/reward scenario in action.
How Do UFC Parlay Bets Work?
To figure out how much you'll get paid if your parlay cashes in, just multiply the UFC odds for each fight in your combo bet. This can be a little tricky with moneyline odds. You can do it by hand, or by using one of the many parlay calculators available on the internet. Bodog Sportsbook will do the math for you automatically when you're filling out your bet slip.
For example, the co-main event at UFC 196 was the following Women's Bantamweight title fight between champion Holly Holm and challenger Miesha Tate:
Tate +240
Holm -310
Holm was the heavy favorite after taking the title in a shocking, yet convincing upset over Ronda Rousey, who had beaten Tate soundly in both their earlier fights. However, it was Tate winning the belt by submission late in the fifth round. If you had bet $50 on Diaz and another $50 on Tate, you would have earned $270 in profit, but combining the two underdogs in a $100 parlay would have paid $720 instead. The more fights you add to a parlay, the bigger the payout – as long as you get all those picks right.
Futures Betting on the UFC
Betting on UFC futures can be a bit confusing compared to other sports, but it's actually quite simple. Every once in a while, a situation comes up where two fighters might meet in the Octagon, but nothing has been made official just yet. If it's two big-name fighters, and enough people are buzzing about their potential matchup, UFC futures odds will be posted.
What Is a UFC Futures Bet?
A futures bet in the UFC works exactly the same as a moneyline bet, with a favourite and an underdog shown as above using the American odds format. The only difference is you can't use futures odds in your UFC parlay.
Prop Betting on the UFC
UFC prop bets (short for proposition bets) ask you to wager on something other than the straight-up winner of a fight. Among the most common UFC props are Margin of Victory, where you bet on whether a fighter will win by TKO/KO/DQ, submission, or decision, and Total Rounds, where you bet on whether the fight will go Over or Under the posted total.
Betting on UFC props gets even busier when there's a marquee matchup on the card. It's kind of like the Super Bowl; if the fight's big enough, you might see props for things like which round the fight will end in, or whether a fighter will win by unanimous decision or majority/split decision.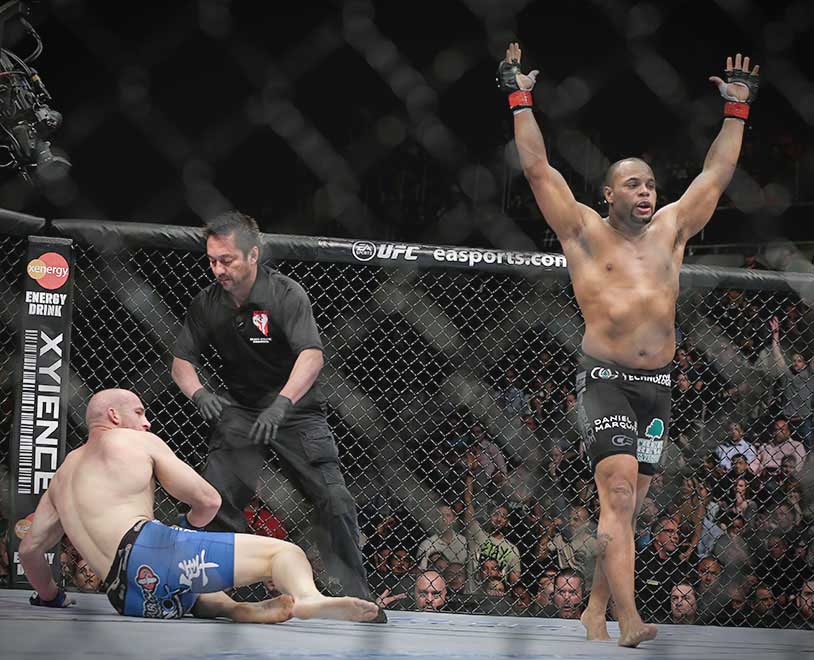 UFC Betting Strategy and Tips
The more you know about mixed martial arts, the better you'll do at picking a winner. But even if you're a beginner, you can put the squeeze on your competition by going online and doing some quick research on the two fighters in question. As they say, styles make fights; a well-rounded MMA practitioner will be skilled at both striking and grappling, both on offense and defense. Look for fights where one opponent's strengths match up well against the other opponent's weaknesses. In general. someone with black belts in multiple disciplines (say, Brazilian jiu-jistu and Muay Thai) is more likely to prevail against someone with a lesser belt in just one martial art.
You can also find betting value on the UFC props market by paying attention to the weight divisions. Smaller fighters tend to have more stamina, and they don't pack the same punching power as fighters from the heavier divisions. It makes a big difference; in the lightest UFC division, Women's Strawweight (up to 115 pounds), roughly 70 percent of fights end in a decision, while the men in the Heavyweight division (206-265 pounds) only go to the judges' score cards about 25% of the time.