Super Millions Poker Open 2018

This year's Super Millions Poker Open is bigger than ever, with over $3.3 MILLION IN PRIZES! Another exciting plus is that this year you can play on your phone. So, whether you're poolside, on vacay, or killing time before the next meeting – you can get your playtime in and score some serious cash.
There are over 100 events on the table! Qualify now or buy in directly in the tournament of your choice for as low as $15 + $1.50 (up to $450).
Of course all this action leads up to the $300,000 guaranteed Main Event on Sunday, August 26th and you can buy-in the day of for $425 + $25. Keep in mind that this will also be the final day of the SMPO series.
It's Easy to Qualify for Bodog's SMPO
Qualifying is no big deal, find available qualifiers in the poker software. Rookie or a high roller? It doesn't matter, because SMPO 2018 has a something for every kind of player. No excuses – don't miss out!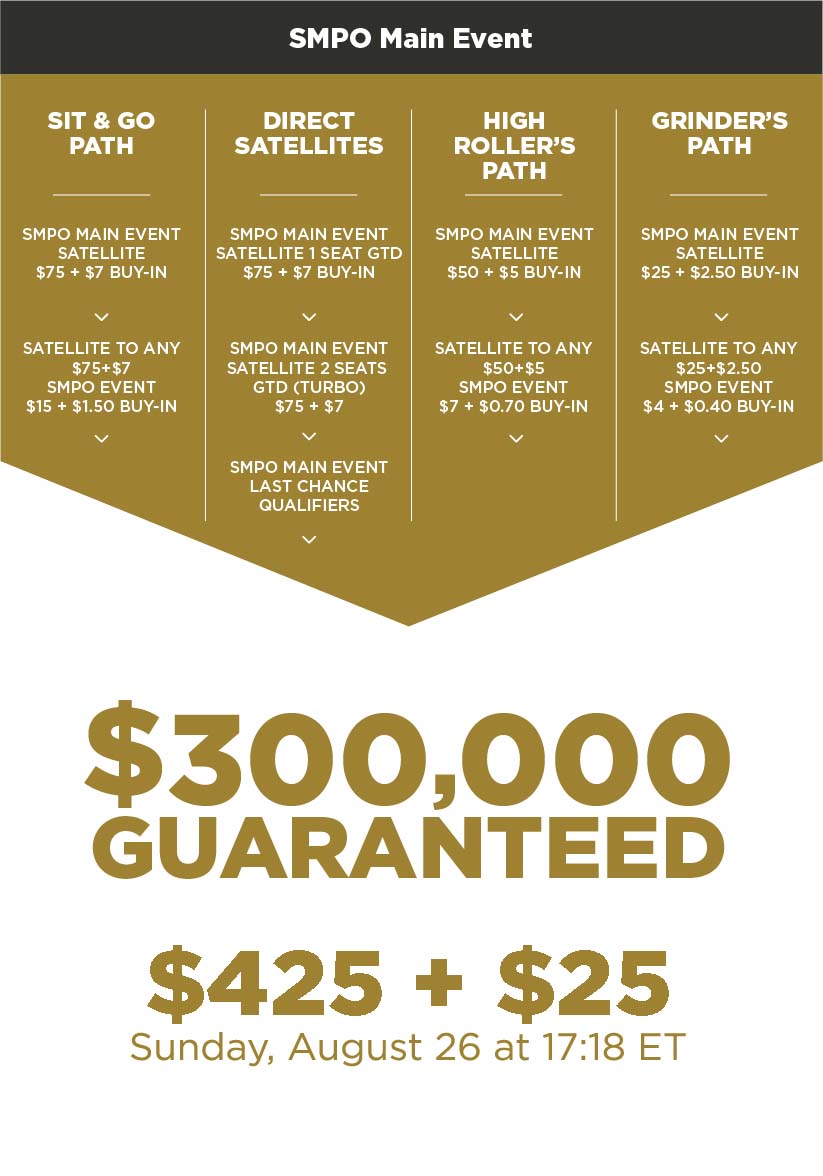 Terms and Conditions
Players can win only one entry to a single event.
In case a player qualifies several times into one tournament, additional entries will be forfeited.
Tournament tickets cannot be used in any other tournament or exchanged for cash.