Mobile Casino Leaderboard walkthrough
So you want to compete in a Casino Leaderboard on your iPhone or Android device? Follow the Mobile Casino Leaderboard walkthrough below to get into the action:
1. Select 'Casino' from the menu at the top of the page.

2. On the Casino page, under the heading 'Most Popular,' scroll to the right in the horizontal menu and select 'Leaderboards.'

3. You'll then be brought to the 'Casino Leaderboards' lobby and will be presented with four tabs:
Happening Today: If any Casino Leaderboards are happening today.
Full Schedule: The leaderboards schedule for the next seven days.
Today's Results: See who won previous leaderboards.
How It Works: Get more details on prizes, conditions and rankings.
4. Once you know which Leaderboard you'd like to compete in, select the game and you'll load a screen that displays the game, prize list, leaderboard duration and option to 'Join.'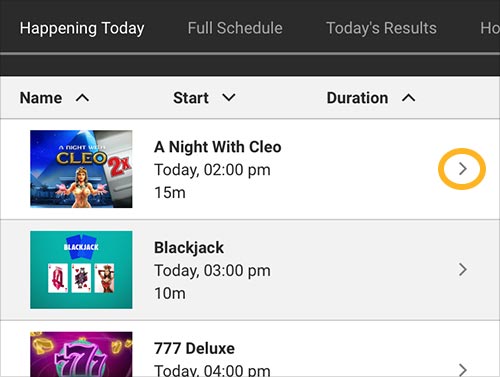 5. Choose 'Join' to register, it will change to 'Play' once the Leaderboard begins. If the Leaderboard hasn't begun, you can either remain in the lobby or click 'Play' for general play until it starts. To unjoin, click the 'X' button next to 'Play.'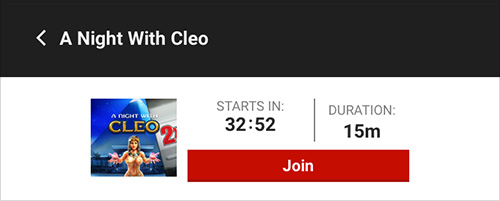 6. When the Leaderboard begins, your present ranking is on the screen (it will show as (-) until you've played). Click there if you'd like to see time remaining, spins you've racked up and points accrued. There's also a reminder of the game's points system.
7. When the Leaderboard finishes, it automatically loads your results: Ranking, spins, points accrued and your prize.
8. Either click the back arrow at the top of your screen to go back to the game or select 'Back to Lobby' on the bottom
Did you find what you were looking for?