Updating your profile
Need assistance updating thee information in your Bodog account? No problem, just follow the steps below:
1. Login to your account and click the silhouette icon at the top of the page.

2. From your dashboard, click 'Profile Settings'.

3. Enter your updated account information in the fields provided and click 'Save'.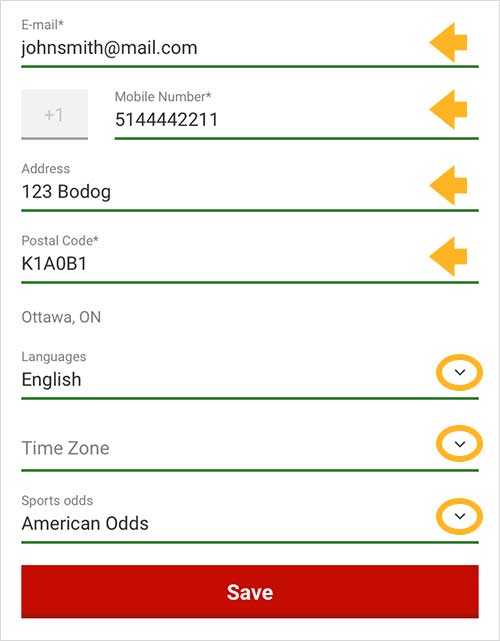 4. We'll then send you a text message with a verification code to ensure you were the one who requested the change. You'll have to use this code to complete your update.
Per the Bodog Terms of Service, in order to confirm the changes to your profile, you may be asked to verify the new details on your account by providing one or more of the following pieces of information:
A copy of any government-issued photo ID (a snapshot or scan will do).
The front and back copies of any credit card with which you used to make a deposit (a snapshot or scan will do).
RELATED TOPICS:
Did you find what you were looking for?