Help
New Site FAQs
Sports FAQ
Casino FAQ
Poker FAQ
Horses FAQ
Bitcoin FAQ
Financial FAQ
Bonuses FAQ
General FAQ
Refer A Friend
What is the "Pairs" side bet?
A Pairs side bet pays out when you're dealt a Pair in your initial two-card hand. For example, if you bet on the Pairs side bet and are dealt two Jacks, you win.
The payout is 11:1 regardless of what Pair you have. To place a Pair bet, put a chip on the 'P' in the centre of the betting area.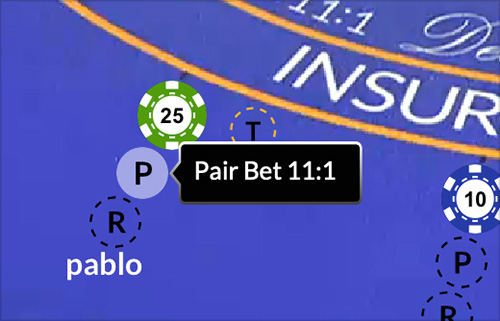 Related Topics: